Clarissa Lee, Executive Director and Founder
Peter Hoffman, Vice President
Peter Hoffman holds an MBA from Colorado State University and has held various accounting roles in his career. He has been passionate about the arts his whole life and believes that art can make a positive impact in everyone's life. Peter holds treasured memories from his participation in art programs throughout high school and is excited to offer his experience and knowledge as a member of Clarissa Creative Foundation's board.
Peter lives in Phoenix with his wife, son, and dog. In his spare time he enjoys hiking, painting, photography, and enjoying the outdoors with his family.
Jennelle Anderson, Secretary
Jennelle Anderson is a classically trained pianist.  She enjoys teaching piano, conducting choirs, and accompanying. She finds joy in making children happy through music.  She earned her B.M. in piano pedagogy and performance from Utah  State University.  She has taught private piano lessons, Yamaha group music lessons, solfege lessons for various children's choirs, and theory as she has lived in many places across the U.S.A. including New York, Ohio, Utah, Southern and Northern California.  She currently is an accompanist for the choirs at Creekside Middle School and runs a private piano studio.  Jennelle, her husband, and children live in Castro Valley, California.
Jillian Williams, Treasurer
Jillian Williams was born and raised in the San Diego area. She has worked as a School Psychologist for the last 16 years. Jillian graduated from San Diego State University with a Bachelor's degree in Health Education. She earned her Master's degree in School Psychology and Education Specialist degree in Educational Psychology at Chapman University. Jillian worked in the Long Beach Unified School District for six years. Currently, she works for two charter schools in San Diego.
Jillian has worked in several underprivileged communities in both Long Beach and in San Diego. She has a passion for helping students realize their strengths and overcome their challenges. Jillian has witnessed firsthand what students can achieve when their passions are nurtured and supported.
Jillian is married and has three boys ages 12, 10, and 7. Outside of work, she keeps busy with her kids' activities; enjoys working on projects around the house, and attempts to find time to exercise. During the summer, she enjoys traveling and exploring the culture and the arts.
Terry Trusty, Founding Board Member
Pete Jacubinas, Digital Illustration and Concept Artist
Vermeer Program Teacher
https://www.artstation.com/pjacubinas
https://www.deviantart.com/pjacubinas
Kelly Machingo, Lascaux Program Teacher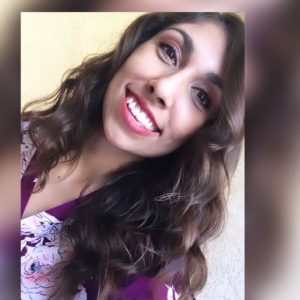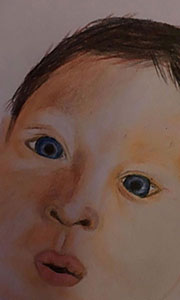 My name is Kelly Machingo. I found my passion for the arts when I was 8 years old and have been passionate ever since! I love to dance and enjoy using mixed media such as painting, drawing, and ceramics; my favorite is acrylic painting. I graduated from CSUSM with my BA in Liberal Studies and a minor in Dance. I have teaching credentials with a bilingual authorization, and have worked in Special Education for 9 years. I'm certified in Dance Fitness and taught dance to underprivileged students through the "A Step Beyond" program. My hobbies are dancing, art, traveling, outdoor activities, and reading. I would say my favorite artists are Van Gogh and Frida Kahlo.